BuiltWorlds Venture Forum Accelerator Programs
The AEC-Tech space is lifting off and BuiltWorlds Venture Forum Members are taking on a more active role to elevate early-stage initiatives through their industry-advancing accelerator programs!
Application Deadline: October 15th, 2023
Leonard by Vinci - Seed Program
Leonard is seeking startups innovating for smart cities and sustainable infrastructure in this year's 6-month SEED cohort. What this accelerator offers:
Certified Entrepreneurship training delivered by the Stanford Center for Professional Development

Thematic workshops

Meeting with VINCI experts to validate product

Access to the network of Angels & VCs

A financial contribution of €30K
Application Deadline: August 31st, 2023
Saint-Gobain - Greentown Go Build 2023
Go Build 2023 with Saint-Gobain is accelerating the commercialization of technologies to decarbonize the built environment, from conception to breaking ground, retrofitting, demolition, and recycling.
This program intends to support and accelerate startup-corporate partnerships to advance Climate Tech, specifically focused on circularity and decarbonizing the built environment
Application Deadline: August 16th, 2023
Stanley Ventures - Techstars Founder Catalyst Program
The program will provide 20 participants with entrepreneurial education on a variety of concepts critical for startup success. Founders will gain access to mentors from both Techstars and Stanley Black & Decker's network while working in a collaborative community environment. The program will run from October through December 2023, culminating in a final showcase where founders will present their businesses and highlight the development they have experienced during the program.
Application Deadline: August 11th, 2023
Kajima - The GEAR
The GEAR Startup Residency Program, powered by Rainmaking, is a 6-month accelerator program that supports early-stage startups to accelerate solution and 
business validation in a live testbed environment and the opportunity to solve real business challenges and co-create new
solutions with Kajima.

The GEAR program provides 
startups
exclusive access to the wider built environment network to amplify their connections and impact the industry.
Application Deadline: Closed in June
CRH Ventures - Water Solutions Accelerator
The CRH Ventures Accelerator for Water Solutions is designed to accelerate the most promising solutions that address the challenges of water management. With the backing of CRH, the global leader in building materials solutions, the programme allows startups to partner with CRH operating companies and pilot their solutions gaining access to 50+ years of technical expertise.
Application Deadline: Closed July 3rd
EllisDon - ConTech Accelerator 2023
EllisDon is on a mission to transform the way the world plans, designs, constructs, and operates. This accelerator is searching for passionate leaders in one of the following 5 focus areas: Productivity & Efficiency, Environment & Sustainability, Health & Safety, Contract & Legal, and QA/QC.
EllisDon's accelerator program provides startups with unparalleled resources and guidance, reinforcing its commitment to the evolution of the construction landscape.
Application Deadline: Closed in March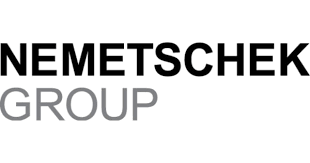 Nemetschek - Built Environment Track
The Nemetschek Group, a leading global software provider for the AEC/O and media industries, is sponsoring a track within the XPRENEURS program at UnternehmerTUM, Europe's leading center for innovation and business creation at the Technical University of Munich (TUM). Together, they launched the "Built Environment Track". This specialized track is addressing start-ups that drive innovation in the construction industry, particularly in the area of digital twins. The first batch started this past March.
Launching an accelerator that you'd like BuiltWorlds to highlight?
Contact Us For Consideration