Innovation can come in a variety of forms, especially within a $1.3 Trillion industry with more than 680,000 players. But for the US Construction market, comprised mostly of small to mid-size players, innovation and technology adoption often fails to take shape at all. Project-based businesses operating on low margins, limited […]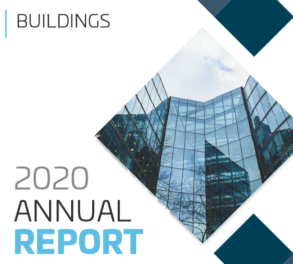 We'll help define "smart" buildings, explore the advantages and drawbacks of various building materials, investigate how BIM is being effectively utilized, showcase innovative buildings from around the world, and more!
A deep dive market report on the status of construction technology as it stands today in the industry. The report highlights companies providing solutions across technology that are causing disruption paired with case studies from the leading construction companies putting them into action. We seek to provide a 'how-to' for the industry when considering taking steps toward future-proofing their business.
2019 was a big year for modular construction. We teamed up with Skender to explore the offsite fabrication and modularization revolution, and to look back at some of the most exciting modular projects of the year.
December 2017 to December 2018 saw a flurry of M&A activity in the construction technology space. Not only did we see the birth of two new "unicorns," but a few "legacy" technology companies acquired a variety of startup solutions. We set out to figure out why these acquisitions happened and what they mean for the built world moving forward.
Go Further with BuiltWorlds Insights
Get involved with BuiltWorlds Insights and you can commission research reports that directly address your company's needs, test out new technologies on your job site, hear from industry experts in the comfort of your office and highlight your thought leadership within the BuiltWorlds community.
The 2019 BuiltWorlds Maverick Awards winners highlights 50 individuals who have acted as trendsetters and innovators in the built world, from architects and engineers to contractors, real estate moguls, technologists, venture investors, and urban designers.
The rapid acceleration of COVID-19 has seemingly brought the global economy to a near halt, and has caused a constant state of uncertainty across jobsites. In the U.S., as certain projects supporting critical infrastructure remain open, our ever-changing environment brings new challenges in respect to worker safety. On top of […]
Become a Member to Access it All!
Through our Insights, Conferences, and online Members-Only Portal you can explore technologies and best practices that are currently shaping the built world. We're providing the tools so you and your business can be a part of moving the industry forward. Join BuiltWorlds to unlock unlimited resources, conferences, collaborations, and more!
April 8th, 2020 – 10am CT. To register, please visit the Analyst Call page. Join us for a sit down with leading construction companies to discuss their business strategies for technology adoption and a preview of the BuiltWorlds 2020 Summit. Panelists: –  Kim Arrant, Vice President, Business Transformation at APTIM […]