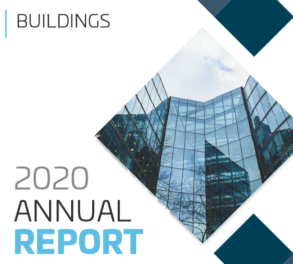 We'll help define "smart" buildings, explore the advantages and drawbacks of various building materials, investigate how BIM is being effectively utilized, showcase innovative buildings from around the world, and more!
A deep dive market report on the status of construction technology as it stands today in the industry. The report highlights companies providing solutions across technology that are causing disruption paired with case studies from the leading construction companies putting them into action. We seek to provide a 'how-to' for the industry when considering taking steps toward future-proofing their business.
2019 was a big year for modular construction. We teamed up with Skender to explore the offsite fabrication and modularization revolution, and to look back at some of the most exciting modular projects of the year.
December 2017 to December 2018 saw a flurry of M&A activity in the construction technology space. Not only did we see the birth of two new "unicorns," but a few "legacy" technology companies acquired a variety of startup solutions. We set out to figure out why these acquisitions happened and what they mean for the built world moving forward.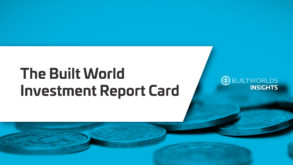 The Built World Investment Report Card is meant to summarize where we are as an industry and where we're going. We'll cover large-scale themes like the growth in investment entering the space, the solutions that solve pain points in the market, strategic investment and its importance, and vertical integration.
Go Further with BuiltWorlds Insights
Get involved with BuiltWorlds Insights and you can commission research reports that directly address your company's needs, test out new technologies on your job site, hear from industry experts in the comfort of your office and highlight your thought leadership within the BuiltWorlds community.
Project management systems are not new to the industry. For decades, AEC and real estate firms have benefitted from streamlined solutions to scheduling, asset management, data organization, and team correspondence, but in the past few years, the pool of software companies offering these services has dramatically deepened. Why? With building projects increasing in scale and […]
This article was written by Kirk Chamberlain, EVP – National Construction Practices Leader at Hub International as part of the BuiltWorlds Verified Contributor Program. Overview The purpose of this paper is to highlight potential impacts of COVID-19 on subcontractor default risk on construction projects. The paper also identifies risk mitigation […]
Become a Member to Access it All!
Through our Insights, Conferences, and online Members-Only Portal you can explore technologies and best practices that are currently shaping the built world. We're providing the tools so you and your business can be a part of moving the industry forward. Join BuiltWorlds to unlock unlimited resources, conferences, collaborations, and more!
Offsite construction and other building component manufacturing practices have garnered growing interest from key players throughout the built environment. We heard from 2 industry leaders active in modularization and prefabrication as they explained the opportunities, challenges, best practices, and other key insights in offsite construction. Speakers: – Magued Eldaief, CEO, […]