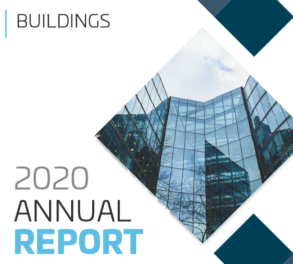 We'll help define "smart" buildings, explore the advantages and drawbacks of various building materials, investigate how BIM is being effectively utilized, showcase innovative buildings from around the world, and more!
A deep dive market report on the status of construction technology as it stands today in the industry. The report highlights companies providing solutions across technology that are causing disruption paired with case studies from the leading construction companies putting them into action. We seek to provide a 'how-to' for the industry when considering taking steps toward future-proofing their business.
2019 was a big year for modular construction. We teamed up with Skender to explore the offsite fabrication and modularization revolution, and to look back at some of the most exciting modular projects of the year.
December 2017 to December 2018 saw a flurry of M&A activity in the construction technology space. Not only did we see the birth of two new "unicorns," but a few "legacy" technology companies acquired a variety of startup solutions. We set out to figure out why these acquisitions happened and what they mean for the built world moving forward.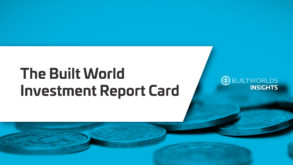 The Built World Investment Report Card is meant to summarize where we are as an industry and where we're going. We'll cover large-scale themes like the growth in investment entering the space, the solutions that solve pain points in the market, strategic investment and its importance, and vertical integration.
Go Further with BuiltWorlds Insights
Get involved with BuiltWorlds Insights and you can commission research reports that directly address your company's needs, test out new technologies on your job site, hear from industry experts in the comfort of your office and highlight your thought leadership within the BuiltWorlds community.
The Infrastructure Tech 50 list features 50 innovative solutions impacting how we design, build, and maintain our infrastructure assets – from planning & design to safety & security to transportation and more.
The Project Software 50 list features 50 innovative solutions advancing how we deliver construction projects of every size and scope – from ERP to collaboration & document management to field management and more.
VR has come a long way from its novelty days in shopping malls 20
years ago. Flash forward to today where vendors are flooding the AEC
industry with a smorgasbord of VR options. Here, VIATechnik takes a snap
shot of current options to help us all keep track.
Become a Member to Access it All!
Through our Insights, Conferences, and online Members-Only Portal you can explore technologies and best practices that are currently shaping the built world. We're providing the tools so you and your business can be a part of moving the industry forward. Join BuiltWorlds to unlock unlimited resources, conferences, collaborations, and more!
Join us for a sit down with leading construction companies to discuss their business strategies for technology adoption and a preview of the BuiltWorlds 2020 Summit. Panelists: –  Kim Arrant, Vice President, Business Transformation at APTIM –  Chloé Clair, Chief Technical Officer at VINCI.