The Built World is changing, accelerated by technological advancement from leading providers, emerging startups, venture players, innovative construction and engineering firms, and many other actors from inside and outside of the built environment. However, with the abundance of solutions available today, construction and technology leaders face difficult challenges when tasked […]
Construction companies continue to have trouble meeting workforce demands, as 80 percent aren't able to find the workers they need. Not only has construction experienced workforce shortages, but the unpredictable conditions of a jobsite can make for a dangerous experience for workers. From 2014 to 2017, construction worker fatalities rose […]
The 2020 BuiltWorlds U.S. Innovators Report was produced in conjunction with the 2020 BuiltWorlds Digital Summit. The production of this engineering and construction industry innovators report was made possible through the support of Sage, Premier Sponsor of the 2020 BuiltWorlds Digital Summit and BW Member. Innovation can come in a […]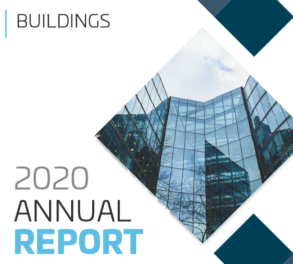 We'll help define "smart" buildings, explore the advantages and drawbacks of various building materials, investigate how BIM is being effectively utilized, showcase innovative buildings from around the world, and more!
A deep dive market report on the status of construction technology as it stands today in the industry. The report highlights companies providing solutions across technology that are causing disruption paired with case studies from the leading construction companies putting them into action. We seek to provide a 'how-to' for the industry when considering taking steps toward future-proofing their business.
Go Further with BuiltWorlds Insights
Get involved with BuiltWorlds Insights and you can commission research reports that directly address your company's needs, test out new technologies on your job site, hear from industry experts in the comfort of your office and highlight your thought leadership within the BuiltWorlds community.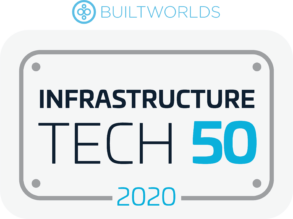 For more in-depth analysis on the technology aiding how the built industries plan, design, build, operate, and maintain the Built World's infrastructure assets, make sure to read our 2020 Global Infrastructure Report on July 8th (available for BuiltWorlds Members). SEARCH THE BUILTWORLDS COMPANY DIRECTORY BY TYPE TO LEARN MORE ABOUT SIMILAR BUILT TECH PROVIDERS Welcome […]
For more in-depth analysis on the adoption rate and effective uses of the solutions below (and more!), make sure to read our 2020 Construction Technology Report on June 3rd (available for BuiltWorlds Members). Welcome to the 2020 Project Software 50 List! Technology is changing how the Built World plans, manages, and executes projects. While you […]
The 2020 BuiltWorlds Maverick Awards winners highlights 50 individuals who have acted as trendsetters and innovators in the built world, from architects and engineers to contractors, technologists, influencers, entrepreneurs, and urban designers.
Welcome to the 2020 Machines 50 List! Emerging technology trends and recent development are transforming the built world – both in the shop and in the field. So, we're highlighting the companies that are pushing the boundaries of product – through automation, IoT, and more – and process – by applying a manufacturing-like, factory approach […]
Nine high school teams from across the U.S. converged on Washington
recently for the 10th Anniversary CIRT-ACE Mentor National Design
Competition. Board member Paul Bonington here reports from the event on how
bright our industry's future truly appears.
Become a Member to Access it All!
Through our Insights, Conferences, and online Members-Only Portal you can explore technologies and best practices that are currently shaping the built world. We're providing the tools so you and your business can be a part of moving the industry forward. Join BuiltWorlds to unlock unlimited resources, conferences, collaborations, and more!
Weekly Demo Drops are sponsored by BuiltWorlds Venture Forum (BVF).  BVF brings together action-oriented GCs, engineering firms, and other strategic players in the construction sector that share in the belief that change and innovation needed in the construction industry should be led by the industry itself. BVF members look to […]