Welcome to the 2019 Infrastructure Tech 50! This year's list features innovative solutions impacting how we design, build, and maintain our infrastructure assets. With emerging technology transforming how we gain insights from data collection, safety devices, and sensors, we want to bring attention to the companies that are pushing developers and designers in the realm of technology. Explore our list to learn all about how our infrastructure is evolving and how technology-focused companies like The Boring Company, Cisco, Roadbotics, and more are truly making a difference for how we interact with the world around us on a daily basis. The list appears in alphabetical order by category type. Enjoy!
Check out our incredible judges. 
Our incredible lineup of judges has voted for the LEADERS and the DISRUPTORS below from each of the five categories on the list: (1) Data & Network, (2) Financing, (3) Planning & Design, (4) Safety & Security, (5) Transportation, and (6) Utilities (Energy, Waste, Water). Keep scrolling to check out who won!
Infrastructure Tech 50 Judges:
Accure improves the well being of cities, companies, and infrastructure through ready-to-use AI tools that put super-computing problem-solving capability into the hands of users. Products Momentum and Biztream allow you to ingest data from multiple sources and easily transform them to be able to feed to machine learning or AI algorithms to train models.
Cisco Kinetic for Cities
Cisco Kinetic for Cities is the company's unified Internet of Things (IoT) platform strategy. Cisco Kinetic is a cloud-based platform that helps customers extract, compute, and move data from connected things to IoT applications to deliver better outcomes and services.
Current, powered by GE, provides energy & data solutions that can make your city a vibrant place to work & play. Current combines energy-efficient LED lighting with connected sensors and controls to create intelligent environments that are not only efficient but deliver additional productivity outcomes.
Cyberlightning is the 3D Internet Company with next-generation controlling and monitoring solutions for IoT networks in smart cities. Their future proof, open-source and open standards-based Internet technology solutions enable efficient big data manipulation in auto-generated 3D models with no vendor lock-in.
SENSORO's Alpha Suite forms an industrial-grade wireless sensor network that merges ultra-long-range communication with proximity Bluetooth Low Energy technology. With the Alpha Suite, SENSORO provides a simple to implement, easily managed and scaled system that is ideal for smart cities and buildings, asset tracking, energy management, and environmental monitoring.
UrbanFootprint can help your company find its next location. This location intelligence software gives users access to a massive data library and parcel database. The program also lets you plan use cases for certain land parcels, and visualize your building plans in a particular piece of land.
Worldsensing employs wireless sensors to help companies monitor the status of remote assets--like unfinished tunnels and bridges--and cities manage parking and traffic flow. The IoT solution feeds stakeholders with vital information, data, and statistics in real-time so important decisions can be made quickly. The sensors can also be used to monitor the progress on construction sites, increasing safety and efficiency.
ClearRoad enables governments to capture revenue for road infrastructure in a connected world. ClearRoad makes it simple to securely collect vehicle data for road usage pricing programs. We pull from a wide range of connected vehicle technologies and reporting solutions through our API to enable road usage pricing for vehicles anywhere.
InfraShares is a crowdfunding platform that pools investment from individuals into large sums of development capital for critical infrastructure projects (roads, bridges, airports, mass transit, renewable energy, and schools).
Siemens plays the role as a project developer and committed equity investor charged with successfully developing healthcare, energy and industrial infrastructure on a global scale.
CATEGORY:




PLANNING & DESIGN



Cityzenith provides data visualization platform software and applications for IoT and Smart Cities. Their users leverage digital twin solutions to aggregate, query, visualize and analyze all data in a single 3D dashboard. We support a full range of policies such as congestion pricing, truck fees, and new mobility management so that local governments can focus on raising revenue for our roads.
Akular delivers an immersive experience and visualizes buildings and urban plans through realistic simulation. Akular uses augmented reality technology to bring communities, cities, architects, and developers on the same page, allowing them to save time and increase transparency and involvement of residents in the urban planning process.
ForCity is using 4D simulation to support decision making for tomorrow's smart cities bringing centralized data, territorial analysis, collaboration under one roof. ForCity makes the evolution of territories tangible and intelligible, helping economic actors to anticipate, rationalize, secure, and optimize the strategic choices to be made.
OurHood aims to accomplish just that by providing a digital space that connects neighbors online to build safer, happier neighborhoods offline. By encouraging and facilitating conversation between residents, they give neighborhoods the tools they need to become communities.
Sencity is an interactive experience suite reimagining connected public spaces, starting with one of our most pressing concerns: waste. Their TetraBIN product is an interactive receptacle that brings delightful surprise and reward to the simple act of trash disposal.
Transect is an online tool that provides instant answers for environmental concerns, anticipated permitting pathways and timelines, and recommendations for next steps. Each report includes comprehensive, current data and is reviewed by an in-house environmental expert.
VirtualAPT is the only company that uses proprietary autonomous robots to produce fully interactive 360° tours for enterprise clients in the real estate, hospitality, and retail sectors. The tours faithfully recreate the in-person experience, dramatically increasing revenue and reducing vacancies. Experiences can be viewed on a flat-screen or via VR headset.
WRLD expands the scope of the digital twin, offering users the ability to create full-customized 3D maps of entire cities and blocks. The platform also allows you to create engaging 3D maps rendering of single buildings, allowing users to flit between interiors, exteriors, and floors at lightning speed. WRLD's3D renderings are completely customizable and easily accessed on the mobile app.
CATEGORY:




SAFETY & SECURITY



CATEGORY:


UTILITIES (ENERGY, WASTE, WATER)

ABB is a pioneer in microgrid technology with a track record of more than 30 global installations that are operated commercially. ABB's Microgrid Plus control solution calculates the most economical power configuration, ensuring a proper balance of supply and demand that maximizes renewable energy integration, providing for up to 100% renewable penetration and the highest level of stability and reliability.
Cambridge Industries is a holistic waste management and renewable energy generation company, delivering leading technologies to address waste and energy deficiencies in Africa.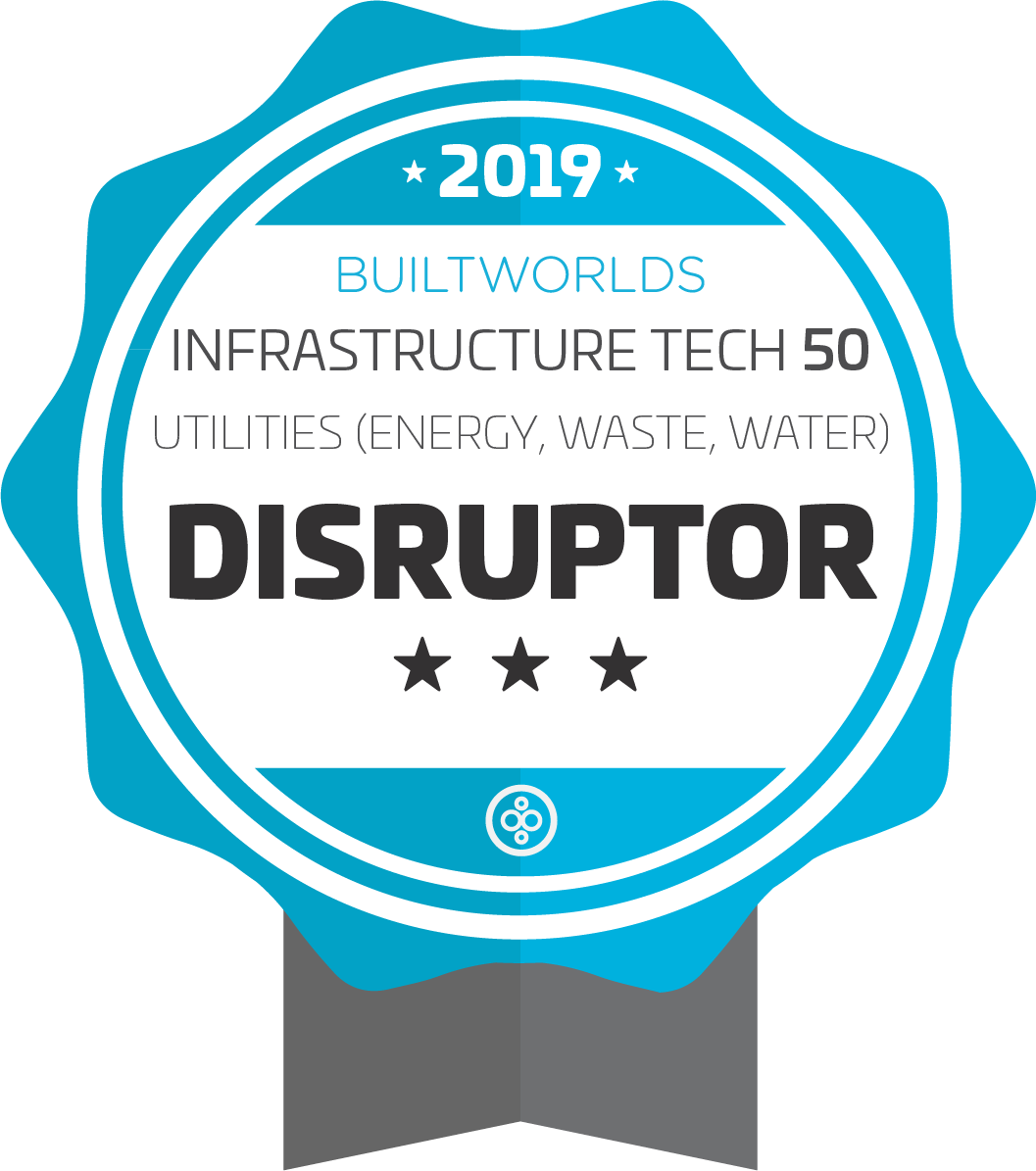 ChargePoint delivers EV charging stations to office buildings, apartments and condos, and industrial facilities use cutting-edge hardware technology. ChargePoint stations are part of a complete solution that includes 24/7 driver support, cloud-based software, and world-class service and maintenance.
CIMCON's NearSky™ platform allows cities to leverage existing streetlight infrastructure to develop a connected digital canopy which produces actionable data and new revenue streams. Their Internet of Municipal Things™ (IoMT™) platform is designed specifically for cities, unlocking valuable data generated by a city-scape full of connected things. With intelligent, wireless lighting controllers cities can reduce energy, repairs and maintenance costs and increase the quality of lighting services.
Using your new or existing Energy Management, Building Automation, Metering, and IoT infrastructures, Datakwip automatically detects opportunities for energy savings and improvement. Interact with all of your data in real-time through the web-based Datakwip Platform. Datakwip's software-driven, "no / low-cost first" approach ensures immediate improvement and a superior return on investment.
GreenQ collects real-time data on the waste pickup process, without any need of manual activation, Hardware is installed solely on the garbage truck and eliminates the need for adding sensors to the bins. We design our advanced technology to meet the needs of municipalities, collection vendors, and system integrators. GreenQ, a young innovative company, established in 2015 has a clear goal of bringing efficient technology to the waste management space. Through our strategy to create sustainable and efficient cities, we enable a better quality of life.
Integrated Health Technologies detects and relays water quality information to your phone to provide you with real-time peace-of-mind that the water you consume is safe to drink. For cities, these bottles provide a crowd-sourced platform for real-time water quality detection and monitoring of municipal water systems.
Omniflow is a company that develops autonomous solutions powered by wind and solar power. OMNILED, an autonomous smart energy platform powered by an omnidirectional wind turbine and high-efficiency solar cells for advanced applications in IoT for urban or remote locations.
Urbanization and changing precipitation patterns have led to poor water quality, increased flooding, and combined sewer overflows (CSOs). Opti provides Continuous Monitoring and Adaptive Control (CMAC) of stormwater systems at watershed scale. CMAC technology automatically controls the timing and rate of stormwater flow through existing and new facilities, enabling them to plan, observe, and respond to storm events predictively.
Signify has developed a smart street lighting system that relies on IoT technology to improve connectivity and efficiency in city-wide lighting. Their new BrightSites pole provides an all-in-one solution to accommodate a wide variety of IoT applications and always-on connectivity as well as LED lighting.
SolarCity Corporation is a subsidiary of Tesla, Inc. that specializes in solar energy services and is headquartered in San Mateo, California. SolarCity markets, manufactures, and installs residential and commercial solar panels in the US.
Telensa makes wireless smart city control systems, including the worlds most deployed smart streetlight solution. It's Telensa PLANet is the market-leading Central Management System (CMS) for smart streetlights, with over 50 city and regional networks deployed in 8 countries and a project footprint covering over 1 million streetlights. A bi-directional radio-enabled system that allows full control and monitoring of street lighting across a wide area, PLANet pays
for itself in lower energy and maintenance costs, and it future-proofs LED investments by providing ongoing adaptation of local lighting levels.