Derived from the collective knowledge of our members, some of the top thought leaders in the industry. Research Reports hit on trends driven by and developed based on members' interests, ensuring they always provide value. Our research provides a market sentiment baseline on topics impacting your business.
The Built World is changing, accelerated by technological advancement from leading providers, emerging startups, venture players, innovative construction and engineering firms, and many other actors from inside and outside of the built environment. However, with the abundance of solutions available today, construction and technology leaders face difficult challenges when tasked […]
Construction companies continue to have trouble meeting workforce demands, as 80 percent aren't able to find the workers they need. Not only has construction experienced workforce shortages, but the unpredictable conditions of a jobsite can make for a dangerous experience for workers. From 2014 to 2017, construction worker fatalities rose […]
The 2020 BuiltWorlds U.S. Innovators Report was produced in conjunction with the 2020 BuiltWorlds Digital Summit. The production of this engineering and construction industry innovators report was made possible through the support of Sage, Premier Sponsor of the 2020 BuiltWorlds Digital Summit and BW Member. Innovation can come in a […]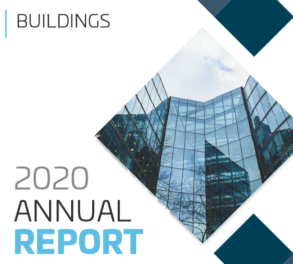 We'll help define "smart" buildings, explore the advantages and drawbacks of various building materials, investigate how BIM is being effectively utilized, showcase innovative buildings from around the world, and more!
A deep dive market report on the status of construction technology as it stands today in the industry. The report highlights companies providing solutions across technology that are causing disruption paired with case studies from the leading construction companies putting them into action. We seek to provide a 'how-to' for the industry when considering taking steps toward future-proofing their business.