BuiltWorlds is entering its third year of producing Top Lists highlighting the leading and emerging technology companies operating within the built environment. Touching on categories like building technology, machinery & automation, project management software, and field technology, Top Lists provide you an opportunity to identify the solutions in the market that have an impact directly on your business and your peers.
Earlier this year BuiltWorlds released its first ever list highlighting venture investors within the built environment. We saw major names like Brick & Mortar, Tech Stars, and the Autodesk Forge Fund, among other venture funds, accelerators, and strategic investors.It's time we expand on that. We have found it imperative to keep our network informed about […]
We are excited to present to you the 2018 Connected Job Site 50 List, the easiest way to understand the companies changing the future of job sites through IoT-enabled, data collecting products and systems. Read on to see who made the list.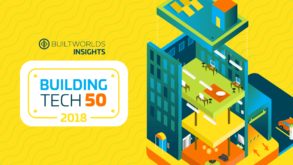 INTRODUCTION Welcome to the 2018 Building Tech 50 List, your guide to the companies paving the way for the connected buildings of the future. Read on to see who made the list. Download the full List with descriptions below. WINDOWS 1. View  Removing the need for blinds altogether, View's Dynamic Glass […]
In advance of the BuiltWorlds Cities Conference, we wanted to showcase 20 companies with some of the most exciting and innovative solutions to common infrastructure problems in the areas of: communication, water, energy, mobility and waste. Read on to explore how each of these key areas have already begun to be disrupted today while setting […]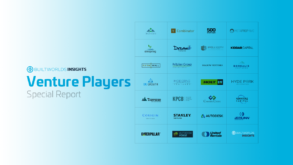 Updated 5/14: As we approach our first ever BuiltWorlds Venture Conference, we wanted to bring back our report highlighting 27 Venture Players in the Built World. If you have already looked through our report, we recommend taking a second look as you prepare for thought-provoking panels and discussion at the conference. If this is the […]