Complete the form within to get an in depth look at the Built Industry Venture activity that took place during Q1 2021.
Go Further with BuiltWorlds Insights
Get involved with BuiltWorlds Insights and you can commission research reports that directly address your company's needs, test out new technologies on your job site, hear from industry experts in the comfort of your office and highlight your thought leadership within the BuiltWorlds community.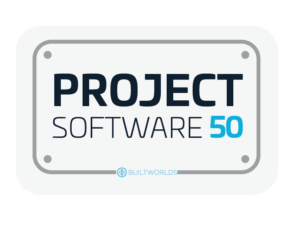 2021 Project Software 50 List Welcome to the 2021 Project Software 50! This list features the leading companies offering cutting edge project management technology & tools.  In this list we explore the innovative software solutions in the areas of Accounting & Payment, Business Intelligence & Analytics, Collaboration & Document Management, ERP Systems, Project Management, QA/QC, […]
Smart Cities across the globe are implementing groundbreaking connectivity technologies to reimagine the way our cities are built and maintained. As we advance into a new era of Smart Cities and technology, it is essential for businesses and leaders to adapt to keep up with the growing need for modernized […]
Become a Member to Access it All!
Through our Insights, Conferences, and online Members-Only Portal you can explore technologies and best practices that are currently shaping the built world. We're providing the tools so you and your business can be a part of moving the industry forward. Join BuiltWorlds to unlock unlimited resources, conferences, collaborations, and more!
SPACs have quickly emerged as one of the new favorite ways to take a company public. In addition, talk of new Infrastructure work and the emerging technologies that accompany it has been a hot topic lately, coinciding with the proposed $2 Trillion American Jobs Plan.  As construction technology continues to grow, and as the early players begin to mature many are eyeing later stage and public exits, with SPACs becoming an increasingly attractive option. This call features perspectives from professionals involved in later stage Built Tech exit opportunities, specifically focused around SPACs.